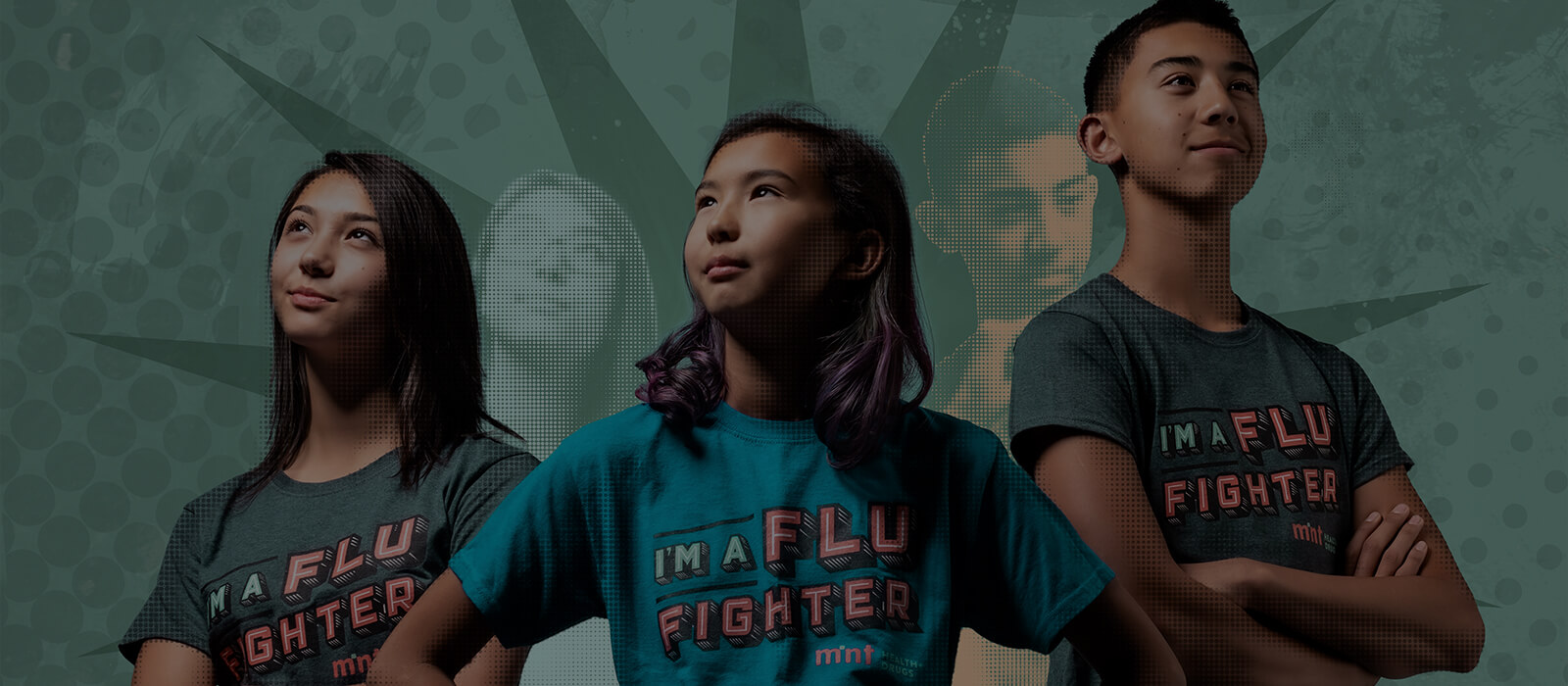 WHAT WE DID:
Photography
Landing page
Creative concept
Messaging
Graphic Design
Digital and social media ads
Custom Flu Fighter Bandaids
Custom Flu Fighter Tattoos
JOIN THE MINT FLU FIGHT CLUB
The Mint Flu Fighter Club concept grew from a desire to empower and start a movement. Together with Mint, we wanted to inspire everyone, regardless of age, to get their flu shot at a Mint location. Getting a flu shot isn't something exciting, but with Mint's approachable stance on healthcare, we wanted to change that. We wanted to make getting a flu shot feel significant and those getting one were a part of something bigger.
CUSTOM PHOTOGRAPHY
To achieve Mint's goals, we wanted to feature models in the most vulnerable age groups or age groups that have not seen the need to get flu shots in the past. The objective was to portray them as everyday "superheroes" fighting the flu virus. We used strong directional lighting and comic book style elements to punch up this superhero motif.