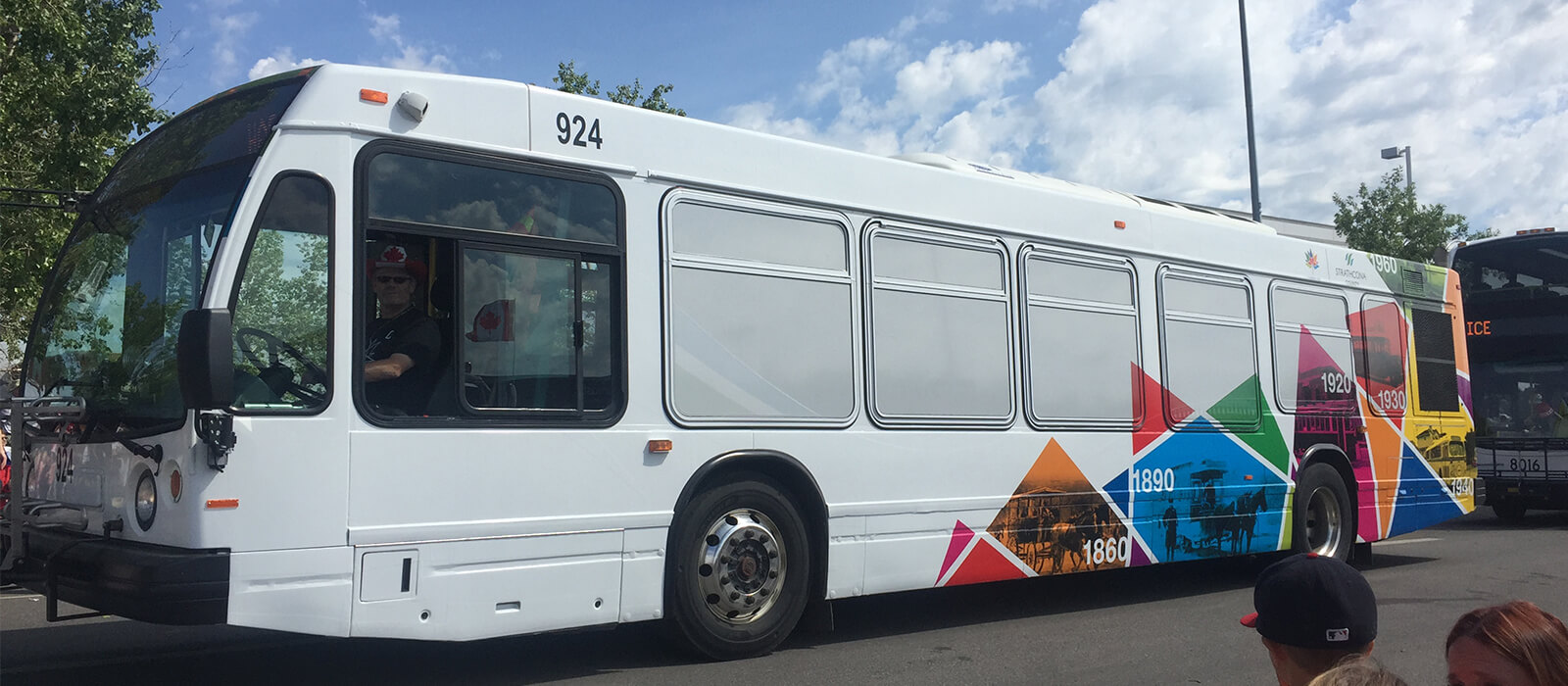 The Challenge
2017 is the year of Canada's 150th birthday! SCT wanted to express their pride as members of such a prosperous country that offers opportunity to so many Canadians. They contacted KEEN with the idea of a bus wrap to make its debut in a local Canada Day parade. The challenge then clearly presented itself; how should we convey Canada's 150th birthday on a bus wrap, that also expressed Strathcona County Transit's long history and Canadian heritage?
Working closely within the limits and dimensions of the bus and keeping in mind rider viewpoints i.e. not covering the windows, KEEN Creative decided and acted upon a concept that was consistent with the message that Strathcona County Transit was looking to portray.
The Results
With the use of colour and photos from throughout Strathcona County Transit's history, KEEN developed a photographic timeline that culminated on the back of the bus, utilizing the largest real estate to feature the newest double-decker bus. We had such a great time partnering with the client on this project and developing a showpiece that SCT, Canada, and our team can be proud of. We wish a happy 150 years to Canada, and look forward to seeing Strathcona County Transit grow over the next 150 years!