WordPress hosts over 43% of all websites and is one of the top content management platforms. So whether you're a blogger, business owner, or just someone who manages their own website, it's important to keep your WordPress site in top shape.
In this post, we'll be discussing the importance of understanding the issues that can arise, choosing the right plugins, being cautious before updating, and where to turn for help. So sit back, relax, and let's dive in to learn some tips and tricks for maintaining a healthy WordPress website.
Understand the issue.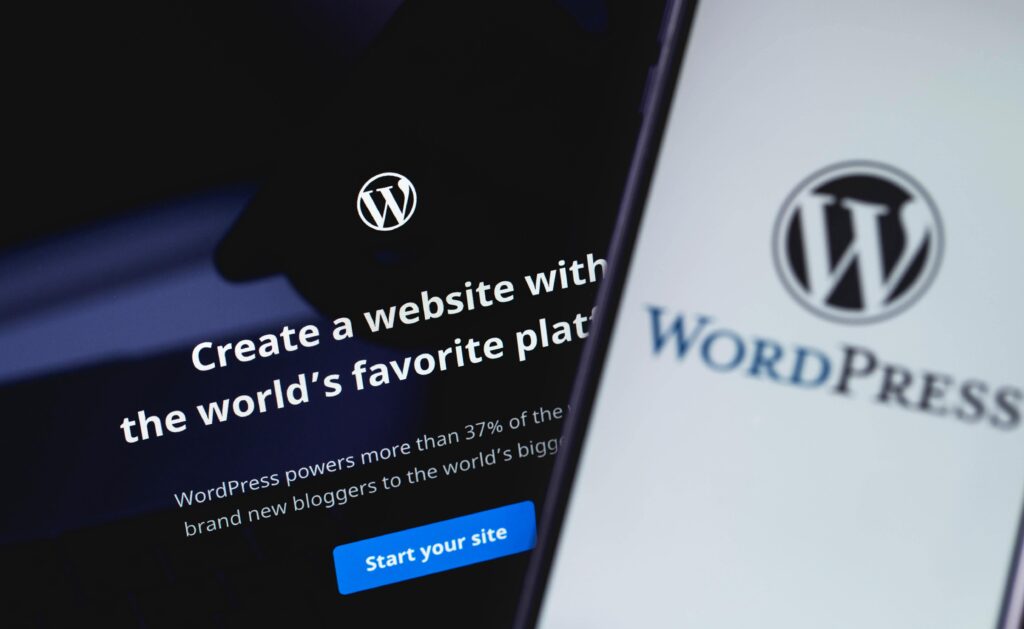 When it comes to maintaining a healthy WordPress website, there are a few key things to keep in mind. First, WordPress is a powerful platform that is constantly evolving, and with that evolution comes the potential for bugs and security vulnerabilities.
Over 30% (w3techs) of WordPress websites worldwide are currently outdated. As a WordPress user, it's important to stay up-to-date on these issues and make sure that your site is protected.
Cybercriminals often exploit the vulnerabilities of thousands of outdated websites, leading to malware infections due to the lack of protection they provide, and can cause your website to be blacklisted by Google.
Blacklisted is when your website no longer appears in search engine results, and users visiting your website site may receive a warning that they are exposing their computers to harm. This may result in a loss of traffic and possibly a loss of revenue, not to mention that you will need to go through a lengthy process of cleaning up your site and contacting Google to have them remove your domain from the blacklist.
Your hosting company will also likely take your site down if it is not solved in a timely manner.
Ultimately, understanding the issue at hand is crucial when it comes to maintaining a healthy WordPress website. By staying informed and taking the necessary steps to secure your site, you can help ensure that your WordPress website remains healthy and functional for years to come. Now that we've covered the importance of understanding the issue, let's talk about another important aspect of maintaining a healthy WordPress website: choosing the right plugins.
Choose the right plugin.
Another important aspect of maintaining a healthy WordPress website is choosing the right plugins. With so many options available, it can be easy to get overwhelmed.
When choosing a plugin, you should always look for one that is frequently maintained by the developer. That means new updates are released regularly, with security patches, bug fixes and new features. Public plugins range from simple contact forms to full e-commerce functionality; there is pretty much nothing that you can't build with the right plugin or developer.
However, it's important to remember that not all plugins are created equal, and some may be poorly coded or not updated regularly. Leaving a plugin outdated for a long time can make your website vulnerable to cyber attacks. Balancing the number of plugins you install is also crucial. Using too many plugins can be inefficient and may affect your website's performance as well as increase the time for maintenance.
Be sure to research any plugin before installing it, and always keep them updated. Doing research on the developer of the plugin and the plugin itself to ensure that they are constantly updating are good steps to take to make sure it is the best fit for your application.
Don't update yet!
While it's important to stay up-to-date on WordPress and plugin updates, it's also important to be cautious before hitting that "Update" button.
Making updates to your WordPress plugins may cause some errors which would break the site. This is most common with plugins that are out of date and are not yet familiar with the new functionality of the latest version of WordPress or vice versa. This is why it is important to choose the right plugin that continually keeps up to date.
Before updating, make sure to backup your site and test the update on a staging site. This will help ensure that any issues are caught before they affect your live site. Having a backup of the files and database will give you the ability to revert back to the working state of the website if anything were to go wrong. New updates to WordPress or plugins may cause changes to the files or even the database structure of your website, and reversing those changes would almost be impossible without having a previous backup of the site.
Once you have a backup of your website, you should always test new updates on another copy of your website in a different location, as you don't want to be making any updates to your website while it is live. If any issues were to occur, the site may be down for several minutes or even hours, depending on how quickly you could resolve the issues or revert to your backup.
Conclusion
In conclusion, maintaining a healthy WordPress website takes a bit of effort, but it's well worth it to keep your site running smoothly and protect it from potential vulnerabilities. The developers of WordPress are always one step ahead and consistently release updates that include security patches, making it harder for intruders to gain access. Remember to stay informed, choose the right plugins, and be cautious before updating.
—
Don't hesitate to reach out for help when needed. Part of our KEEN Creative process is educating our clients on the importance of keeping your website up-to-date. So, if you have questions or concerns, don't hesitate to contact our team of experts. We'll be happy to assist you in keeping your site running smoothly.