Many nonprofit organizations have "sky's the limit" marketing ideas, but lack the funds to execute. But just because they're on a budget, doesn't mean their marketing efforts have to lack punch!
However, there are a variety of budget-friendly online marketing tools that can help nonprofits achieve their goals. In this blog post, we will highlight the top five online marketing tools for nonprofit organizations that can provide a budget-friendly boost to your marketing efforts.
1. Google Ad Grants
A hidden gem, a Google Ad Grant account offers qualifying not-for-profits with $10,000 USD of in-kind advertising every single month for ad spend(that's a fair chunk of change!).
Google ads are a great way to increase brand visibility and drive traffic to your website. Whether you're seeking donations, recruiting volunteers, or just trying to get your name out, Google offers a great starting point.
Once you're up-and-running, you can tap into Google's analytics tools to see how your ads are performing—thanks, Google!
2. Facebook for Not-for-Profits
We've all been on Facebook in one way or another, and if you're not already using it for your organization, you should seriously consider it. With over 2 billion monthly active users, Facebook can be a powerful platform for nonprofits to reach new audiences and increase engagement.
Over 1.5 million nonprofits worldwide use Facebook everyday to raise awareness, tell compelling stories, and raise funds.
Nothing screams "use me" more than free, so get on it! Create a 'page' for your organization, rally supporters by making an 'event' for your upcoming fundraiser, or apply to use one of Facebook's fundraising tools, like the 'donate' button, to enhance your page.
3. YouTube Nonprofit Program
If a picture is worth a thousand words, I can only imagine how many a video is worth …
YouTube is one of the most widely-used video platforms in the world, making it an important tool for nonprofits looking to spread awareness and engage with their supporters. With YouTube's Nonprofit Program, use video to share your mission and story with audiences—worldwide! A subsidiary of Google, YouTube has several unique functions available to nonprofits, including:
Donation Cards – These enable you to solicit donations straight from your videos.
Link Anywhere Cards – Have a website? How about a fundraising campaign page? Direct viewers from your video to anywhere you want!
And if you're having technical problems, they even have a dedicated Nonprofit Support Team. Now you really have no excuses.
4. Google Workspace (Google Apps) for Nonprofits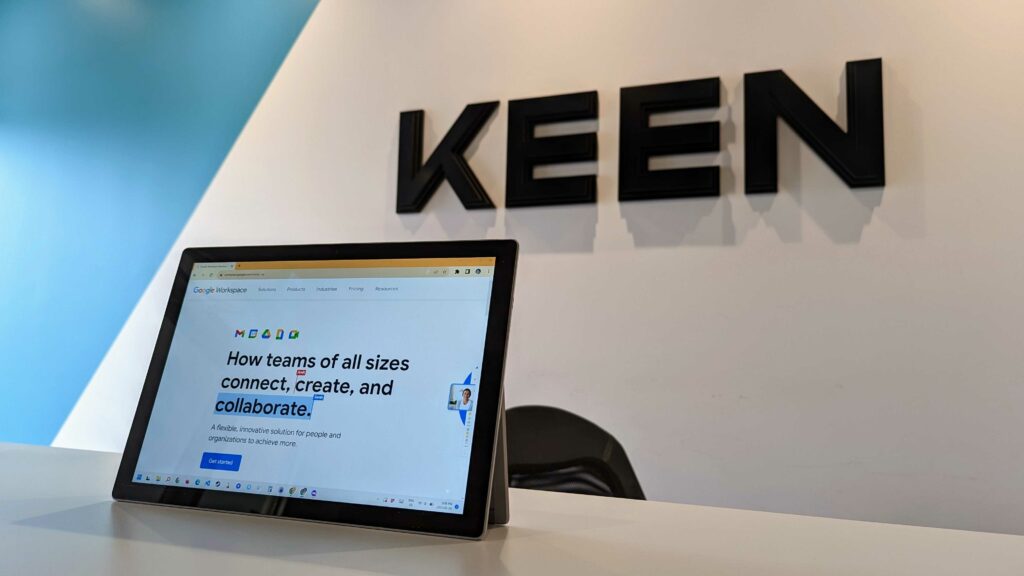 Any well-oiled machine requires a strong foundation to exist. Google Workspace (or in other words, Google Apps) is just that. It's the 'bones' of your business! The structure that keeps everything and everyone around you flowing and collaborating.
Google for nonprofits provides nonprofits access to a suite of powerful tools, including Gmail, Google Drive, and Google Calendar. With your Google Workspace, your can House your email, your meetings and appointments, and keep your team on the same page (literally) in the Google workspace. Have access to unlimited emails on your very own custom domain, and up to 30GB of storage space per user.
5. Microsoft 365 for Nonprofits
You know what you like, and you like Microsoft. Lucky for you, Microsoft 365 offers registered charities a donated or discounted rate on their suite.
This program offers nonprofits access to a range of productivity and collaboration tools, including Outlook, Word, Excel, and PowerPoint. Gain access to an unlimited number of emails on your unique domain, a 50GB inbox, and additional features like fully installed Microsoft Office applications and a corporate video portal! It's office management made easy.
Microsoft 365 also provides access to OneDrive, a cloud-based storage solution, and SharePoint, a tool for creating websites and managing content.
Conclusion
Are you already using some (or all) of these tools? That's great! If not, pick one, research it, and go with it. It's all about maximizing the resources around you, and the opportunities are endless!
–
At KEEN, we understand the challenges that nonprofits face, and that's why we work within your budget to help grow your business. We want to help you achieve your mission and make a difference in your community. If you're a nonprofit looking for a budget-friendly solution, we invite you to contact us today. Let us help you make your marketing ideas a reality and amplify your impact.